ARYSE METFORCE BACK BRACE
The ARYSE METFORCE BACK features a double-pull compression system that provides support for prophylactic protection and injury recovery.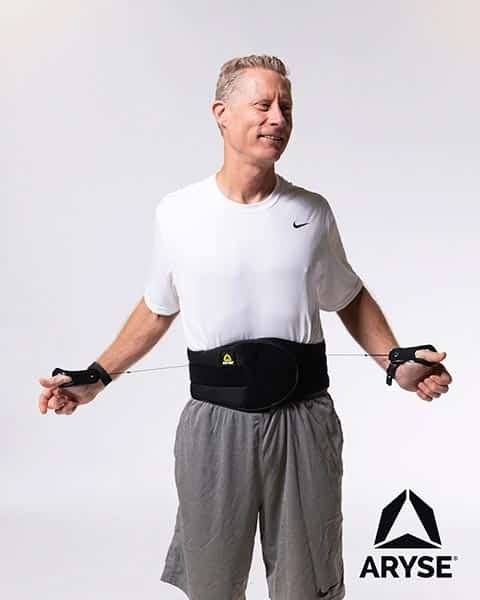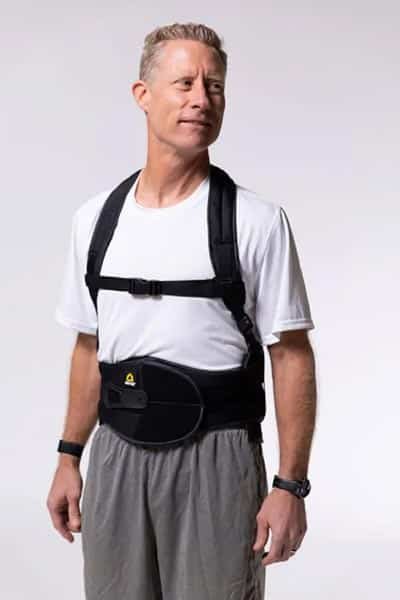 METFORCE® TLSO BACK BRACE
The Megaforce TLSO Compression Back Brace for Injury Recovery from ARYSE is designed to perfectly balance both support and comfort. The belt separates into three components: the back cushion, the left belt, and the right belt. Both the left and right belts are pleated at the inner end and can be folded at different pleats to adjust their length for a proper fit around your torso. Hook-and-loop straps ensure the belt stays securely in place once fitted but remains easy to remove when you need to take it off.
Once the length is adjusted to fit comfortably, the shoulder and sternal straps can be adjusted to provide you with the proper level of support and comfort. Then, the pulley system can be tightened to provide the right level of pressure that's most comfortable for you and is easily operated with a single hand pull that attaches securely to the front of the brace.
Lay brace out flat with the interior view facing up
Ensure belt is sized appropriately by matching label to pleat on the belt
To resize, remove the right and left belts from the backboard. Fold right and left belts to the desired size and reattach to the backboard
Secure side panels, if desired
Wrap around waist at the midsection
Secure brace at front of the body
An extender is included to provide additional length to the belt if needed
Determine if the belt is appropriately sized. If not, return to step 1
Once the belt is appropriately sized, the belt can be cut to eliminate excess fabric. Be sure to always allow for two extra sizes when cutting
Place arms through shoulder straps as though you are putting on a backpack. Wrap belt around waist at the midsection
Tighten brace to desired comfort level using a pulley system
Secure sternal strap
Adjust shoulder straps as needed
Notice: Side panels can be removed as desired.
The ARYSE METFORCE TLSO features a single-pull compression system that provides adjustable support for burst fractures of the vertebra, compression fractures, disc degeneration, fibromyalgia, fusion of the spine, kyphosis, lumbago, lumbar disc displacement, lumbosacral spondylosis, muscular weakness, post-surgery spinal
stabilization, scoliosis, spinal stenosis, sprains and strains, and more.
Poly-thermoplastic polymer, polyester, nylon, spandex, sponge, polyoxymethylene